Motley Crue made themselves known with their debut record, Too Fast for Love, less than one year after the band's conception. With 900 copies pressed, the self-produced album was released on Nov. 10, 1981, via the band's own Leathur Records and proudly boasted 10 tracks of raw aggression, attitude and sleaze, which matched the hype of the band's already growing reputation.
As a must-see act in clubs, Motley Crue carried over their badass demeanor seen onstage to after-parties at the band's house, which was hardly furnished and saw the group living under harsh conditions. While they may have not had much money for food or anything else, booze and drugs were never in short supply. Already living and loving the rock star life, Crue set themselves up for one of the most legendary careers with Too Fast For Love.
The album had mostly been written before the band even fully came to fruition. Nikki Sixx was previously in a group called London (where seemingly every member went on to find success after leaving) and he was writing music on his own, but felt it wasn't right for his current group. He kept the songs in his back pocket and had them ready to go after forming his new band.
Rounding out the Motley Crue lineup was drummer Tommy Lee, guitarist Mick Mars and singer Vince Neil. However, Neil almost missed his chance. The band originally planned to try him for the vacant spot, but the singer had missed the audition, forcing the Crue to opt for a frontman named O'Dean. When it didn't pan out, Neil was given a call back and made sure he showed up this time. Nikki Sixx spoke about Neil's audition in 1982 on a local radio program, saying, "It was just magic, his voice fit perfect with our sound and it just came together."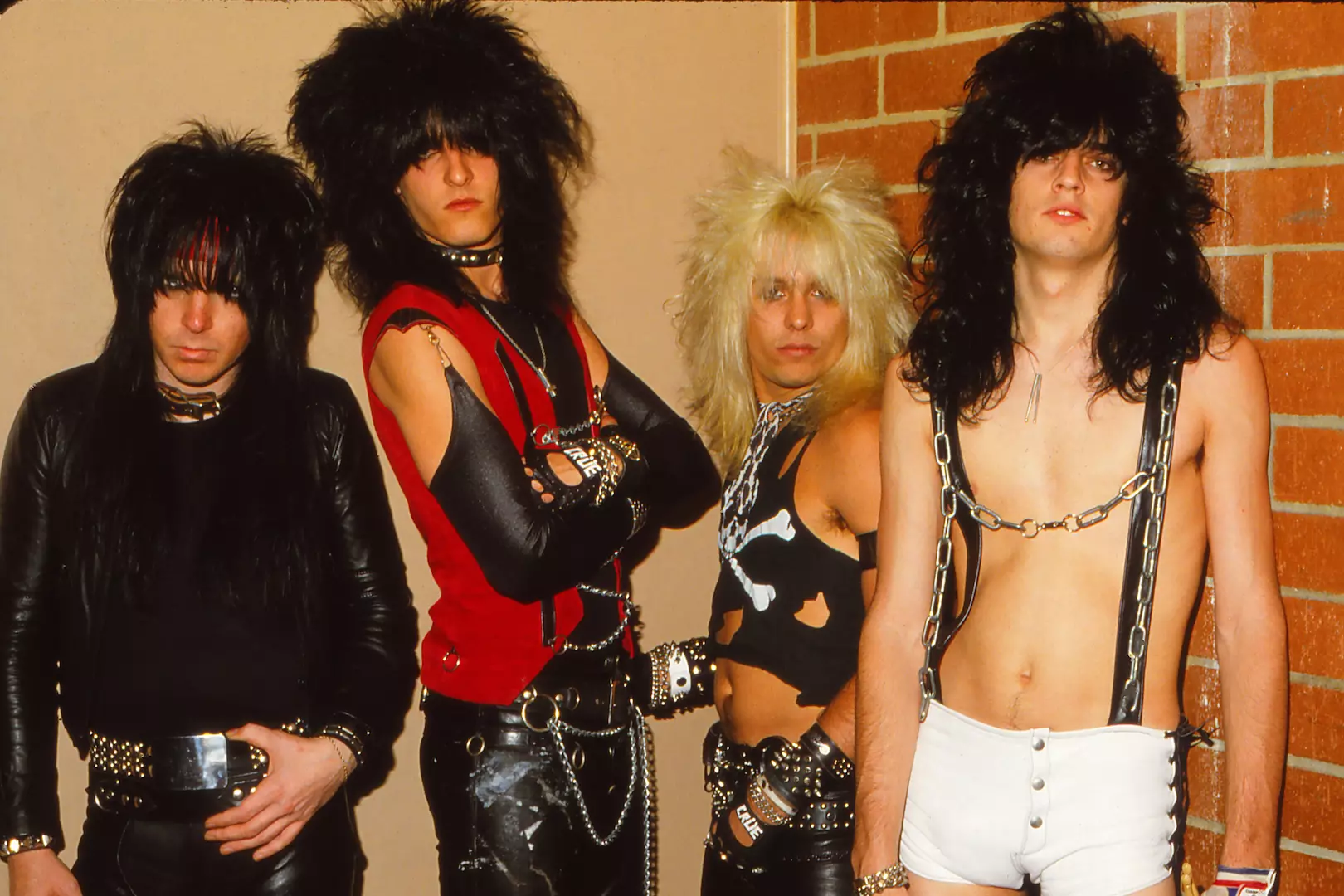 Hitting the studio, Neil had only been in the band for a couple days and had to read off of a lyric sheet while laying down his tracks on the band's Leathur demo. With the urging of band manager Alan Coffman, the quartet decided to release their first album entirely on their own since label interest had not yet mounted, partially because of the band's image, which can be seen on the album's cover, an homage to the Rolling Stones artwork for their album Sticky Fingers.
Coffman helped finance the record in addition to finding equipment and gear for the guys to use. (He later ran off with the advance for the band's second album, inspiring the song "Bastard.") The result was 38 minutes and and 49 seconds of pure energy by a band with no stylistic limitations or pressures from a label. The unadulterated process spawned seminal cuts like "Live Wire," "Take Me to the Top" and the title track, along with the moody "Merry-Go-Round."
Motley Crue, "Live Wire" Music Video
Motley Crue, "Too Fast For Love"
Read More: 39 Years Ago: Motley Crue Release 'Too Fast For Love'